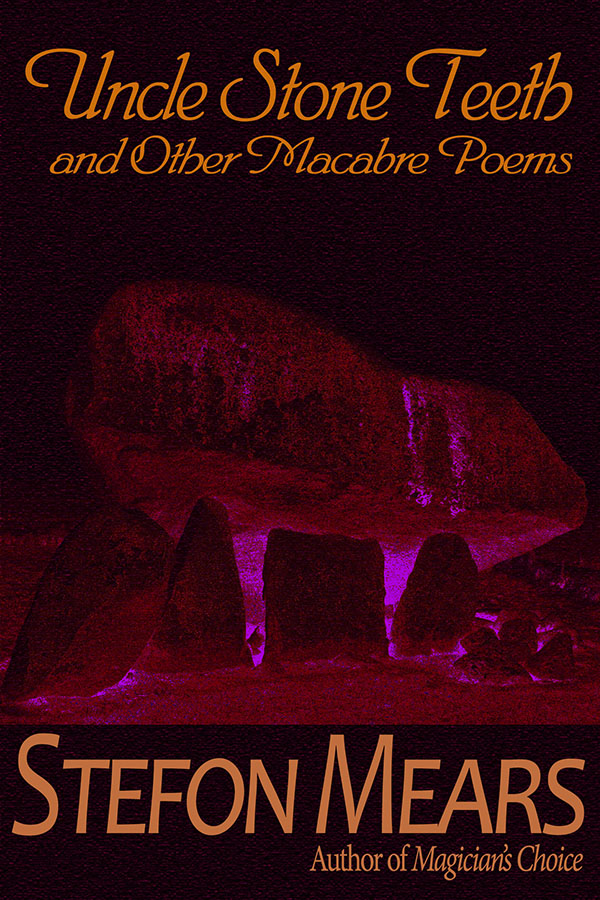 Print
Amazon
Barnes and Noble
Powell's
IndieBound
Order Uncle Stone Teeth and Others through your favorite bookstore. ISBN: 978-1493701193
E-book
Buy from the Author (.epub, .mobi)
Amazon
Barnes and Noble
Kobo
Smashwords
iBooks available through the app!
From the devious mind of Stefon Mears comes a short collection of twisted tales told through poetry. From set forms such as sestina and ottava rima to free verse, Stefon spins stories of witchcraft, zombies, horror-movie slashers, and the titular folk monster, Uncle Stone Teeth.