Drinking and Conjuring Don't Mix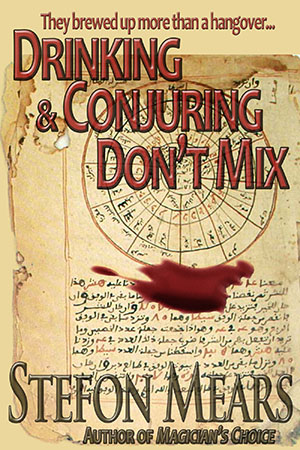 Hold my ancient tome and watch this...
Only Perry would bind a familiar spirit into a chalkboard. And only Perry would try to impress a friend by conjuring while drunk.
That spirit runs loose in the city now. Perry and his friend, both wizards, must trap it before it unleashes havoc.
Time runs short. Once it adapts to this world it will summon its kin...
Drinking and Conjuring Don't Mix, a lighthearted fantasy short story about the problems caused by drunken wizards. From Stefon Mears, author of Twice Against the Dragon and With a Broken Sword.